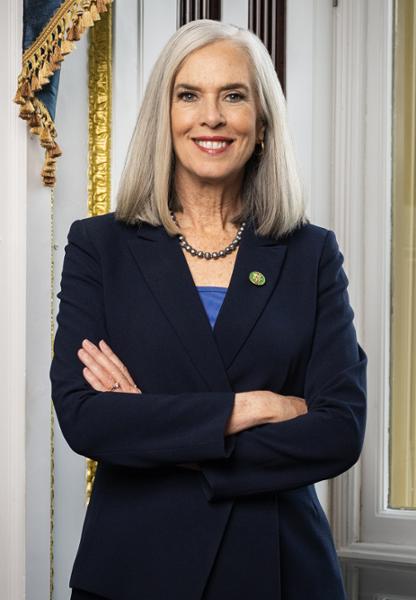 Since 2013, Katherine Clark has proudly represented Massachusetts' vibrant Fifth District, which stretches from the coastal communities of Revere and Winthrop through the northern Boston suburbs to the thriving towns of MetroWest.
In the fall of 2022, Clark was elected by her colleagues to serve as Democratic Whip – the second most senior position in the House Democratic Caucus. She previously served as Assistant Speaker of the House, as Vice Chair of the House Democratic Caucus, and as a senior member of the House Appropriations Committee.
One of only two women to ever serve as Whip, she currently has the distinction of being the highest-ranking woman in Congressional leadership.
From the school board to Capitol Hill, Clark's public service has been fueled by a passion for lifting up women and families. She is a leading proponent for ending wage discrimination; safeguarding access to abortion; ending gun violence; improving access to affordable, quality child care; and guaranteeing paid leave.
Before her election to Congress, Clark served her community in elected office as a state senator, state representative, and member of the Melrose School Committee. She also served as general counsel for the Massachusetts Office of Child Care Services and as policy chief for the Massachusetts Attorney General.
She lives in Revere with her husband and has three children.