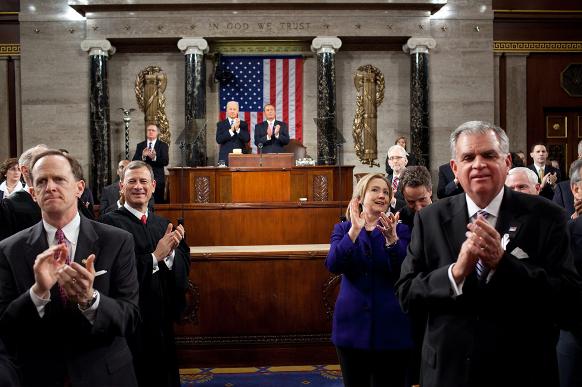 Clark Statement on President Obama's State of the Union Address
Washington, D.C. – Congresswoman Katherine Clark released the following statement regarding President Obama's State of the Union Address:
"President Obama's focus in the State of the Union on finding ways to make sure every American family has a fair shot is just what the middle class needs. During difficult economic times, hardworking families have rolled up their sleeves, navigated crises, and persevered, yet big corporations and the stock market are the ones who prospered.
"Families are still waiting for their recovery, and their ability to plan for the future is hampered by a system that works against them. Too many are working full time and living in poverty. Millions are faced with the impossible choice of paying the skyrocketing costs of child care, keeping the heat on, or putting food on the table. To build an economy that works for everyone, Congress must close the glaring disconnect between the needs of families and the priorities in Washington.
"In the coming year, let's redouble our efforts for reforms that help families succeed. Let's make quality child care affordable, ensure paid family leave, guarantee equal pay for equal work, protect Social Security, help more students access a college education, and build a strong middle class.
"American families are working hard. It's time for Congress to get back to work helping families."
###