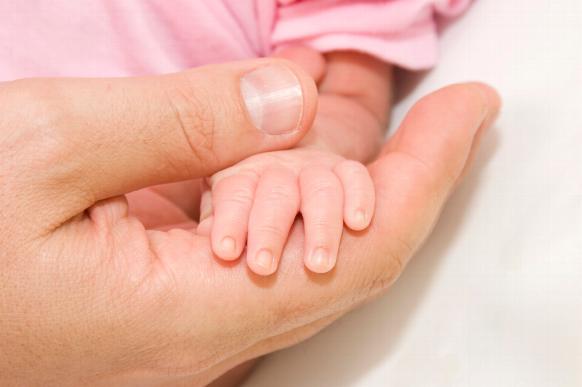 Clark: New study on opiate-exposed newborns underscores need for immediate action
Washington, D.C. – Following a study released yesterday, Congresswoman Katherine Clark (D-MA) and Congressman Steve Stivers (R-OH) are urging Congress to immediately act on legislation addressing the exponential rise of babies born with drug withdrawal. Research published in the Journal of Perinatology found that the number of infants suffering from withdrawal grew nearly five-fold from 2000 to 2012. In hospitals across the country, thousands of newborns are experiencing the painful symptoms associated with a condition known as Neonatal Abstinence Syndrome (NAS).
In March, Congresswoman Clark, Congressman Steve Stivers, Senator Mitch McConnell (R-KY) and Senator Bob Casey (D-PA) introduced the Protecting Our Infants Act of 2015. This is the first federal legislation to take proactive steps to help hospitals diagnose and treat newborns suffering from opiate exposure. Clark is pushing for Congress to support the bill in response to the surge in NAS births.
The Journal of Perinatology study reports that an infant is born with drug withdrawal every twenty-five minutes in the United States. The problem of NAS is also a very expensive one, costing $1.5 billion annually, with 80 percent paid for with Medicaid dollars. This too is a sharp increase, effectively doubling in cost since 2009.
"The shocking rise in the number of babies suffering from opiate exposure should be a wakeup call," said Clark. "Congress needs to act immediately to help these youngest victims of the opiate epidemic."

"The nation is under siege from an opiate addiction epidemic and new studies show that the problem is only becoming worse," said Stivers. "It's now more important than ever to pass The Protecting Our Infants Act of 2015, which would help decrease the number of babies born addicted to drugs. This common-sense measure will help determine the best care for these newborns, while also addressing the enormous cost of drug addiction."
Babies born with NAS are hospitalized for weeks and can suffer from seizures, respiratory impairments, tremors, fever, and difficulty feeding. Because there is no standardized diagnosis and treatment for these newborns, hospitals across the country have begun piecing together their own treatments in response to the surge of NAS births. With little coordinated work amongst states, health care systems and practitioners, there are no FDA approved medications for treatment
The bipartisan, bicameral Protecting Our Infants Act directs the U.S. Department of Health and Human Services (HHS) to identify and make available best practices for the diagnosis and treatment of NAS, evaluate and coordinate federal efforts to research and respond to NAS, and assist state health agencies with their data collection efforts.
Full text of the Protecting Our Infants Act can be found here.
###