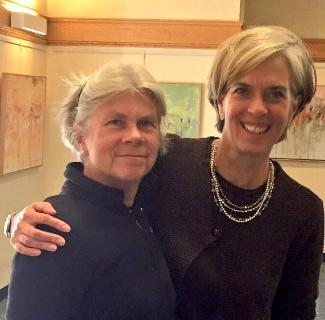 Washington – State Representative Alice Peisch was selected to serve on the U.S. Department of Education's National Assessment Governing Board (NAGB). Six education leaders from around the country, including two state legislators, a testing and measurement expert, a local school board member, a nonpublic school leader and a general public representative, were appointed to NAGB to serve four-year terms. The appointees will help set policy for the National Assessment of Educational Progress (NAEP), also known as The Nation's Report Card.

In October of 2015, Congresswoman Katherine Clark wrote to Secretary Arne Duncan and NAGB nominating Representative Peisch for the position, praising the Representative for her exemplary leadership and commitment to high quality education for all students.
"I'm thrilled that Representative Peisch has been appointed to serve on the National Assessment Governing Board," said Congresswoman Clark. "As an accomplished and effective legislator, as well as Chairwoman of the Joint Committee on Education, Alice has exemplified leadership throughout her career and has an extensive understanding of education policy in Massachusetts. She has been instrumental in implementing strategic initiatives that keep the Commonwealth as a national leader in education."
"I greatly appreciate the opportunity to serve as a member of the National Assessment Governing Board and I am honored that Congresswoman Clark nominated me for this position," said Representative Peisch. "Holding all students to high academic standards and ensuring access to rigorous assessments that align with those standards is an issue to which I am deeply committed. I look forward to drawing from my experience in Massachusetts as we work to improve educational outcomes for all students throughout the nation."
NAEP offers objective data on student performance in a dozen subjects to the public and to education policymakers at the national, state and local levels. The information NAEP provides helps education stakeholders evaluate the progress of American education. The 26-member nonpartisan Governing Board determines the subjects and content NAEP tests, sets the achievement levels for reporting and publicly releases the results.
###