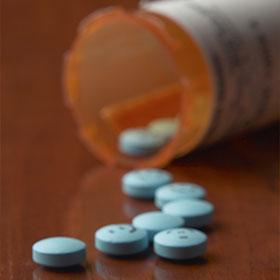 Clark: Congress should support Obama proposal on opioid crisis
Washington, DC – Congresswoman Katherine Clark released the following statement regarding President Obama's proposal for $1.1 billion in funding to address the opioid crisis:

"Congress has a moral duty to immediately address the deadly opioid epidemic that grips our nation, and President Obama's proposal to invest in prevention and treatment programs is a great step in the right direction," said Clark. "Too many heartbroken parents have lost a child to the opioid epidemic, and they need our help now. Congress should fully support President Obama's plan to fund the fight against this deadly epidemic."

Clark has championed a number of efforts to address opioid addiction. Last year, she passed the Protecting Our Infants Act to help mother and babies who are hurt by the opioid crisis. Clark is also urging the DEA to allow opioid prescriptions to be partially filled, giving patients more control over their prescriptions and reducing the number of addictive painkillers in medicine cabinets.

The President's FY 2017 Budget includes $1 billion in new mandatory funding. This funding includes:
$920 million to support cooperative agreements with States to expand access to medication-assisted treatment for opioid use disorders. States will receive funds based on the severity of the epidemic and on the strength of their strategy to respond to it. States can use these funds to expand treatment capacity and make services more affordable.
$50 million in National Health Service Corps funding to expand access to substance use treatment providers. This funding will help support approximately 700 providers able to provide substance use disorder treatment services, including medication-assisted treatment, in areas across the country most in need of behavioral health providers.
$30 million to evaluate the effectiveness of treatment programs employing medication-assisted treatment under real-world conditions and help identify opportunities to improve treatment for patients with opioid use disorders.
###