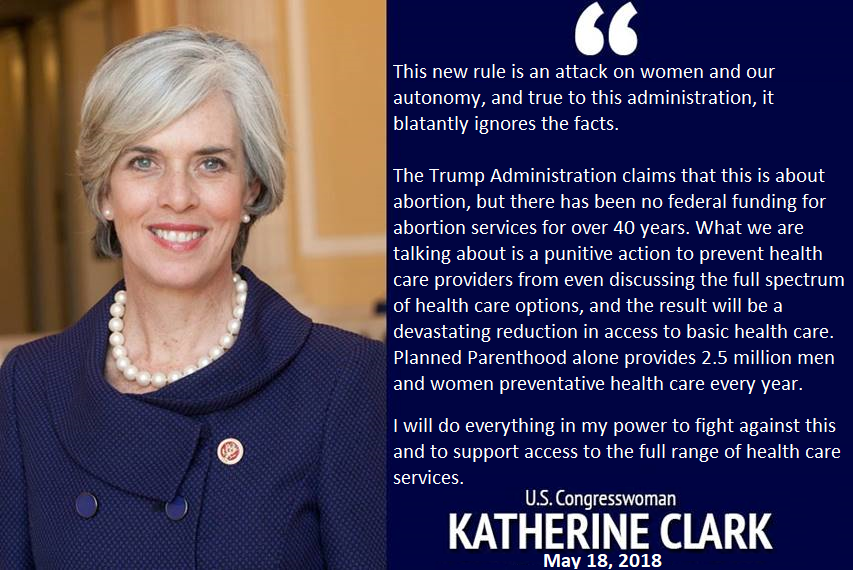 Clark Statement on Trump decision to place restriction on Title X grantees
Washington, D.C. – Congresswoman Katherine Clark released the following statement regarding the Trump administration's placing restrictions on Title X grantees:
"This new rule is an attack on women and our autonomy, and true to this administration, it blatantly ignores the facts.

"The Trump Administration claims that this is about abortion, but there has been no federal funding for abortion services for over 40 years. What we are talking about is a punitive action to prevent health care providers from even discussing the full spectrum of health care options, and the result will be a devastating reduction in access to basic health care. Planned Parenthood alone provides 2.5 million men and women preventative health care every year.
"I will do everything in my power to fight against this and to support access to the full range of health care services."
###