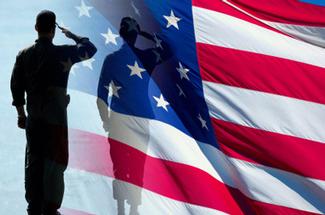 Clark Announces Wounded Warrior Fellowship
Cambridge, MA – Congresswoman Katherine Clark is seeking a wounded warrior or medically retired veteran for a two-year paid Wounded Warrior Fellowship in her Cambridge office. The veteran chosen for this special fellowship, offered in partnership with the Wounded Warrior Program, will be assigned a portfolio of constituent casework across a range of subject areas, as well as office management responsibilities.
The Wounded Warrior Fellowship Program was established by the House of Representatives to provide employment opportunities for wounded or disabled veterans within member offices. It is limited to veterans who have served on active duty since Sept. 11, 2001, with less than 20 years of service and have a minimum 30% disability rating from the Department of Veterans Affairs.
Interested veterans should submit a resume, copy of their last DD214 issued, and letter from the VA indicating a 30 percent or greater rating to housewoundedwarriors@mail.house.gov. More information can be found by calling the Wounded Warrior Program Office at (202) 226-1965 or visiting https://cao.house.gov/wounded-warrior.
###