Student loan forgiveness and e-prescribing bills will help resolve substance use staff shortage, track drug distribution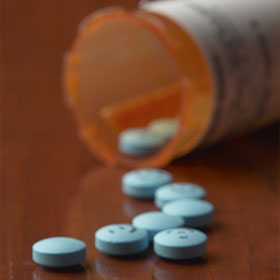 WASHINGTON, D.C.—Today, two of Congresswoman Katherine Clark's (D-MA) opioid bills, the Every Prescription Conveyed Securely (EPCS) Act and the Substance Use Disorder Workforce Loan Repayment Act, were released from conference committee and passed by the House of Representatives. They were included in a package of bills aimed at combatting the nation's opioid epidemic that will now proceed to the Senate, where a vote is expected next week, before heading to the President's desk.

"With today's House vote, we are steps away from sending critical help to families across the country," said Congresswoman Clark. "These bills tackle two sides of the opioid crisis: the substance use treatment staff shortage and the monitoring and tracking of prescription medications. I look forward to the Senate's expected vote and finally seeing these much-needed resources enacted into law."
The Substance Use Disorder Workforce Loan Repayment Act offers student loan repayment of up to $250,000 for participants who agree to work as substance use disorder treatment professionals in areas most in need of their services. Experts report that only 10 percent of the 22 million Americans with a substance use disorder receive treatment. This treatment gap is largely attributed to the shortage of workers in the substance use disorder field.
To qualify for the program, participants must agree to be employed in a full-time substance use disorder treatment position in a high need area for up to six years. That job must involve serving in a direct patient care role and can include serving as a physician, nurse, social worker, therapist, or any other role listed in the bill. Participants may serve in a wide range of facilities, so long as they are located in an area with a shortage of mental health professionals or a high rate of drug overdose deaths. The bill gives the Secretary of Health and Human Services the flexibility to add eligible professions or facilities as the epidemic evolves.
The second bill would require all prescriptions for controlled substances for Medicare beneficiaries be transmitted electronically by 2021 as a tool to better track and secure the opioid prescription and distribution chain. According to a 2016 report by the Health and Human Services Inspector General, one out of every three beneficiaries (14.4 million of the 43.6 million) received at least one prescription opioid through Medicare Part D. That same report showed that almost 70,000 Part D beneficiaries received "extreme amounts" of opioids – and 22,308 beneficiaries "appeared to be doctor shopping," a process of visiting multiple physicians to obtain multiple prescriptions. Seven states, including New York, Maine, Virginia, Connecticut, North Carolina, Rhode Island and Arizona, have already moved towards this technology and have seen a reduction of 70% in the loss and theft of prescription pads and an 8% reduction in doctor shopping.
The Substance Use Disorder Workforce Loan Repayment Act is supported by the National Council for Behavioral Health, the American Medical Association, the American Society of Addiction Medicine, the American Nurses Association, the Addiction Policy Forum, the American Academy of Addiction Psychiatry, the American Osteopathic Association, the Addiction Medicine Foundation, the Coalition to Stop Opioid Overdose, Legacy Community Health, the International Certification & Reciprocity Consortium, the Infectious Diseases Society of America, the HIV Medicine Association, the Pediatric Infectious Diseases Society, the American Association of Colleges of Osteopathic Medicine, the American Federation of State, County and Municipal Employees, the Council on Social Work Education, the American Association of Colleges of Nursing, the American Association of Nurse Practitioners, the National League for Nursing, and the Association for Addiction Professionals (NAADAC).
The EPCS Act is supported by the National Association of Chain Drug Stores, CVS, Walgreen's, Express Scripts, Surescripts, Imprivata, Pharmaceutical Care Management Association, National Coalition on Health Care, American Academy of Orthopedic surgeons, and HID global as well as other health care provider organizations.
Full bill text can be viewed
here
.

###