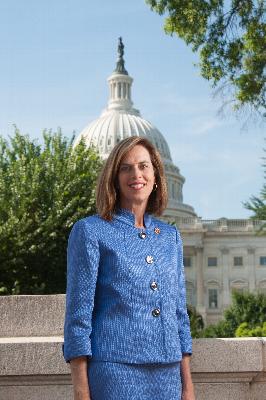 Clark named Senior Whip in the 114th Congress
Washington D.C. – Congresswoman Katherine Clark has been appointed by U.S. House Democratic Whip Steny Hoyer to serve as a Senior Whip in the 114th Congress.
"I'm honored to continue working with Whip Hoyer and my colleagues to make sure the needs of families at home are always heard in Congress," said Clark. "This Congress has spent too much time trying to turn back the clock when it comes to women and families. Instead of the constant attacks on women's health, we should be working to improve our economy by making sure women are paid what they're worth, quality child care is affordable, college graduates are not drowned by insurmountable debt, and that anyone who wants to work their way into the middle class has the tools to do so."
"I'm pleased to announce Rep. Clark will serve as a Senior Whip in the 114th Congress," stated Democratic Whip Steny H. Hoyer. "Rep. Clark is an outstanding Member who has served as an Assistant Whip since January. She has proven to be an effective Member of the Whip team and brings a strong voice for women and families to the table. I look forward to working with her in her new position as we continue to pursue our agenda of job creation and economic opportunity for all Americans."
The Senior Whip team is composed of leaders from across the Democratic Caucus. During meetings Senior Whips have a forward-looking, strategic discussion on the key issues facing our nation. Senior Whips will also be responsible for talking to their fellow Democratic members about upcoming legislation that will be considered in the House.
###