Cochran, Ross to broaden Member Service Offerings, Communications Outreach
WASHINGTON, D.C. – Today, Assistant Speaker Katherine Clark (MA-5) announced two new additions to her team: Courtney Cochran, Director of Strategicic Planning, and Elana Ross, Deputy Communications Director.
"I am thrilled to welcome Courtney and Elana to Team Clark. Their combined experiences will help strengthen our work on behalf of the Democratic Caucus and American families," said Assistant Speaker Clark. "As we navigate our way out of the pandemic and work to truly address the systemic inequities that hold back women and people of color, House Democrats are delivering solutions that will address both our immediate needs and our nation's long term challenges. The expertise and experience these new team members bring will elevate and expand that work to ensure all Americans have a fair shot at success."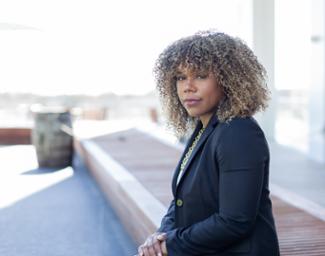 Courtney Cochran is Director of Strategic Planning for Assistant Speaker Clark, where she works closely with Member offices to help them innovate, communicate effectively with their constituents and achieve their goals. She joins the Assistant Speaker's team after a combined five years with Congresswoman Bonnie Watson Coleman, the first Black woman to represent New Jersey in Congress. Her roles with Watson Coleman included Communications Director, and most recently, Deputy Chief of Staff, supporting Watson Coleman's communications and policy teams and leading her work as a co-chair and co-founder of the Congressional Caucus on Black Women and Girls.
Courtney's previous experiences include Press Secretary to the late Congressman Elijah Cummings, the Chair of the House Oversight and Reform Committee, Legislative Assistant for Congressman Adam Smith, House Armed Services Committee Chairman, and Senior Manager for Media Relations at the American Diabetes Association. Courtney is a member, and has previously served on the executive board, of the Congressional Black Associates, a Congressional Staff Organization that creates personal and professional development opportunities and advocates for the needs of Black staff. She is also active in both the Black Women's Congressional Alliance and AKAs on the Hill. Courtney received bachelor's degrees in International Studies and Organizational Communications from Miami University in Oxford, Ohio, and still claims the Cleveland suburb of Solon as her hometown.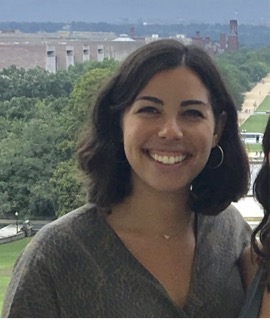 Elana Ross is Deputy Communications Director for Assistant Speaker Clark, where she works to expand the Assistant Speaker's national profile, support district communications, and elevate her voice within the caucus. Elana joins Team Clark from Planned Parenthood Federation of America where she was the press secretary to the president and CEO, Alexis McGill Johnson. In addition to intense rapid response work, she managed the president's public engagement during the 2020 election cycle, working with electoral campaigns, partner organizations, and local and national political offices to elevate Planned Parenthood's issues and leadership. Elana also has extensive Hill experience, having served as press secretary to Senator Amy Klobuchar during Supreme Court nominations, an impeachment trial, and a presidential race. She previously worked for former-Congressman Jared Polis as a press and digital assistant. Elana is a graduate of Northwestern University and holds a BS in journalism and political science, and is originally from Los Angeles, CA.
# # #