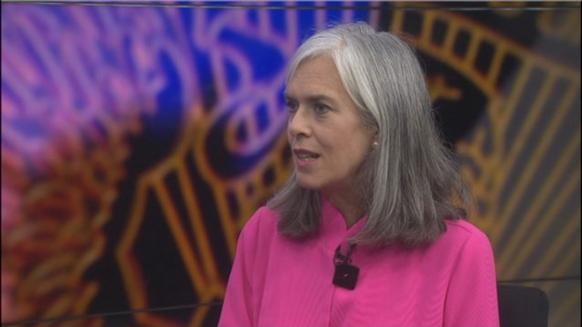 Congress is winding down a two-week recess. Boston 25 News anchor Kerry Kavanaugh sat down with Massachusetts Congresswoman and Vice-Chair of the Democratic Caucus Katherine Clark to get insight into the Democrats' strategy when they return to Washington next week.
Kavanaugh: "Congresswoman Katherine Clark, thank you for joining us in studio today. We're really trying to walk out viewers through this impeachment process. I want to go back to something during this recess back home in Boston just last week. You said President Trump 'betrayed his oath' during that now-infamous call with the Ukrainian president. Can you expand on what you meant by that?"
Clark: "Yes, I believe it's a betrayal of his oath of office when he makes a call to a foreign government, an ally, a country that needs our help and support from very real threats from Russia and asks for a favor to collect political dirt on an opponent that he has here. That is an abuse of power."
Kavanaugh: "Does it matter that the Ukrainian president said that he didn't feel pressured and sort of doubled down on today saying there was no 'blackmail' during that phone call with President Trump?"
Clark: "Well what we have here is the very unusual situation where the President admits that he did ask for this favor. He did ask for these investigations. Part of what makes this so problematic is the leverage we have over Ukraine. They need this military aid. We are one of their greatest allies and supporters. So, it is not surprising to me that the president is still hesitant to say anything negative about this President."
Kavanaugh: "This FOX News poll says that 51% of the American public, according to their polling, is in support of impeachment of this President. That's a high number, more than half. But how much of what Democrats do is dependent on polling, especially as we head into a Presidential election year."
Clark: "The only thing we are working with right now is the Constitution and what we see as a constitutional abuse of power by this President. We really believe he forced our hand to open this inquiry."
---------------
Original story here.