Legislation marks the Representative's second opioid bill to pass Congress this month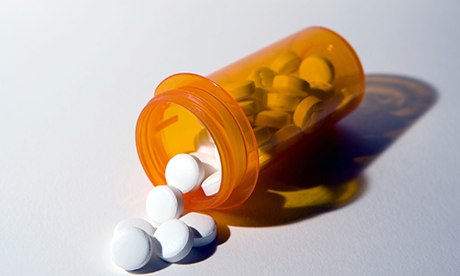 Washington, D.C.
—
Today, Representative Katherine Clark (D-MA) secured unanimous passage of the Every Prescription Conveyed Securely(EPCS) Act through the U.S. House of Representatives. Cosponsored by Congressman MarkWayne Mullin (R-OK), the bipartisan legislation would require all prescriptions for controlled substances for Medicare beneficiaries be transmitted electronically by 2021 as a tool to better track and secure the opioid prescription and distribution chain.
"One of the many factors that led to the opioid crisis is the sheer volume of opioids in circulation," said Clark. "This legislation will make it easier for providers to track prescriptions and harder for prescription forgery to occur while helping to prevent doctor shopping. This is an important step forward in our effort to reduce the amount of prescription drugs available and, most importantly, to reduce the loss of life in the opioid epidemic."
According to a 2016 report by the Health and Human Services Inspector General, one out of every three beneficiaries (14.4 million of the 43.6 million) received at least one prescription opioid through Medicare Part D. That same report showed that almost 70,000 Part D beneficiaries received "extreme amounts" of opioids – and 22,308 beneficiaries "appeared to be doctor shopping," a process of visiting multiple physicians to obtain multiple prescriptions. Seven states, including New York, Maine, Virginia, Connecticut, North Carolina, Rhode Island and Arizona, have already moved towards this technology and have seen a reduction of 70% in the loss and theft of prescription pads and an 8% reduction in doctor shopping.
The EPCS Act is by the National Association of Chain Drug Stores, CVS, Walgreen's, Express Scripts, Surescripts, Imprivata, Pharmaceutical Care Management Association, National Coalition on Health Care, American Academy of Orthopedic surgeons, and HID global as well as other health care provider organizations.
"We thank Rep. Katherine Clark (D-MA) for her leadership in introducing and working hard for this legislation," said National Association of Chain Drug Stores (NACDS) President and CEO Steven C. Anderson, IOM, CAE. "Leveraging the benefits of electronic prescribing to help address the opioid abuse epidemic is one of the priority policy recommendations of NACDS, based on the experiences of pharmacists on the front lines of healthcare delivery."
Pharmaceutical Care Management Association (PCMA) President and CEO Mark Merritt said, "This bill will save lives and we applaud Representative Clark's leadership on this important issue."
This is the second opioids-related bill of Representative Clark's to pass the House this month. The first bill, the Substance Use Disorder Workforce Loan Repayment Act, passed Congress on June 11th and offers student loan repayment of up to $250,000 for participants who agree to work as a substance use disorder treatment professional in areas most in need of their services.
Both bills are now before the U.S. Senate.
###