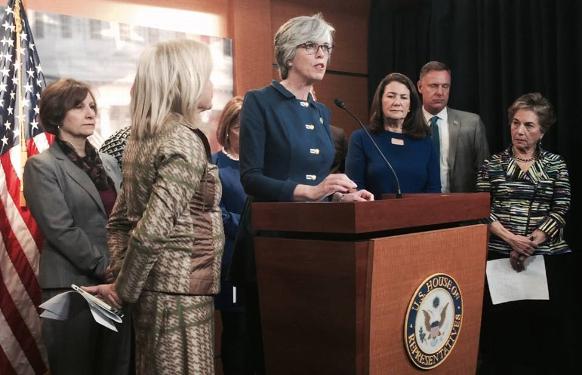 Clark, Mullin Urge E-prescriptions to Combat Opioid Overdoses
Washington, D.C. -- Congresswoman Katherine Clark (D-MA) and Congressman Markwayne Mullin (R-OK) introduced the Every Prescription Conveyed Securely (EPCS) Act to combat opioid overdoses that claim 91 American lives each day. According to the Centers for Disease Control, 27 percent of those at the highest risk of overdose are prescribed painkillers by more than 1 physician. The bill aims to eliminate duplicative prescriptions that fuel the opioid epidemic by requiring electronic prescriptions for controlled substances under Medicare.
"Opioids claim nearly a hundred lives a day, and parents across the country worry they will be next to get the call their child has overdosed," said Clark. "Modernizing public health practices to include electronic prescriptions will curb the over-prescribing of opioids, eliminate the costs and inefficiencies of paperwork, and strengthen communication between doctors and patients. Congress should come together to pass this commonsense solution to prevent overdoses and save lives."
"Oklahoma is consistently ranked among the highest in the nation in overdose deaths from prescription painkillers. Despite federal and local efforts, we have seen the opioid epidemic creep into our communities at alarming rates," said Mullin. "We need to ensure that patients are receiving opioids only when absolutely necessary and take precautionary measures to prohibit them from falling into the wrong hands. Our bill, the EPCS Act, aims to close a dangerous loophole that has been fueling the problem of excessively prescribed opioids."
"By requiring all doctors and pharmacists to use an online database when prescribing these highly addictive drugs, we allow e-prescriptions to control, track, and monitor these highly addictive painkillers on a new level," added Mullin. "This bill prevents patients from doctor shopping and prevents fraudulent, handwritten paper prescriptions."
Full text of H.R. 3528 can be found here.
###