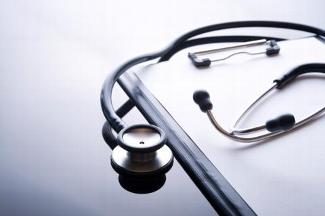 Clark, Rogers to WHO: Don't let the Opioid Epidemic Go Global
Washington, D.C. -- Congresswoman Katherine Clark (D-MA) and Congressman Hal Rogers (R-KY) are calling for the World Health Organization to prevent Mundipharma International, the international arm of Purdue Pharmaceuticals, from fueling a worldwide opioid epidemic. In a letter to World Health Organization (WHO) Director-General Margaret Chan, Clark and Rogers detail how Purdue and its partners "helped spark a public health crisis in the United States that will take generations to fully repair," and how Mundipharma is now pursuing the same deadly marketing strategy internationally. The letter also emphasizes that Purdue's misleading and aggressive marketing of the painkiller OxyContin set off America's opioid crisis in the late 1990s. Clark and Rogers warn the World Health Organization that growing scrutiny and diminishing sales in the U.S. have led Purdue's owners to move toward aggressively marketing OxyContin internationally through Mundipharma, and urge the WHO to learn from America's experience and rein in Mundipharma's reckless and dangerous practices.
The Massachusetts Democrat and Kentucky Republican represent communities with stark political differences, but share the common goal of overcoming the opioid crisis. Massachusetts reported nearly 2000 opioid-related deaths in 2016. Kentucky ranks 3rd in the nation in per capita overdose deaths.
"Opioids kill 91 Americans every day, and parents across the country are hoping today isn't the day they get the call that their child has overdosed," said Clark. "Our country is gripped by an epidemic whose roots can be traced to Purdue's insatiable bottom line. We're urging the international community not to allow one company's greed and recklessness to create a global health crisis."
Purdue's deceptive marketing of Oxycontin in the late 1990s ultimately led to federal drug misbranding charges and a $635 million judgment against the company.
"Purdue's heartless marketing practices, fueled by greed and corporate profits, are now threatening unsuspecting nations overseas. We've attended too many heartbreaking funerals for young addicts, witnessed too many babies shrieking in pain after being born to a drug-addicted mother, and comforted too many children now orphaned by this epidemic," said Rogers, who also serves as co-chair of the Congressional Caucus on Prescription Drug Abuse. "We want to help other nations prevent the same tidal wave of overdoses that we have experienced in the U.S. My greatest concern is the lack of resources that other nations may have to provide necessary law enforcement, treatment, and education to combat a similar deadly overdose crisis."

Full text of the letter can be found here.
###