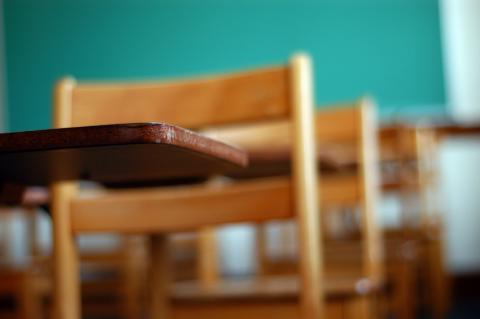 Clark bill: Higher Ed discrimination against LGBT students must be disclosed
Washington, D.C. – Congresswoman Katherine Clark has introduced the Transparency in Taxpayer-Funded Discrimination Act to ensure students, parents and members of the LGBT community are empowered to make informed decisions about their college careers. Since 2013, at least 56 colleges and universities have secretly pursued exemptions from federal civil rights protections for students on the grounds of religious freedom. These exemptions enable a broad array of discrimination against LGBT students, including student admissions, financial aid, housing, sports teams and clubs. The Transparency in Taxpayer-Funded Discrimination Act requires the Department of Education to make publicly available a list of institutions that have applied for or received exemptions from the law, and requires institutions that have applied for exemptions to clearly list this information on their websites.
"Students who are working hard and saving for college should not be in the dark about schools that intend to discriminate against them," said Clark. "While religious institutions of education have the right to exercise faith, the surge of discrimination disguised as faith is disturbing and deserves transparency. The Transparency in Taxpayer-Funded Discrimination Act is a commonsense proposal that ensures transparency and empowers students and parents to make informed decisions."
"This important legislation will ensure that prospective parents and students have greater transparency, and no student unknowingly enrolls in an institution that intends to discriminate against them," said HRC Government Affairs Director David Stacy. "We commend the Department of Education for answering our call to action to publicly disclose the names of schools quietly seeking the right to discriminate against LGBT students. We also applaud Congresswoman Clark for her leadership on this important issue and introducing legislation that would ensure this transparency is required by law."
Religiously controlled institutions of higher education are exercising a provision under Title IX to apply for anti-LGBT waivers. Currently, there is no legal requirement to make a list of applicants for the waiver publicly available.
Clark is a member of the U.S. House Equality Caucus, and is a cosponsor of the Equality Act, as well as number of proposals that aim to bolster equality and opportunity for LGBT Americans. She is also a member of the House Education and Workforce Committee, which has jurisdiction over higher education issues.
Full text of the bill can be found here.
###