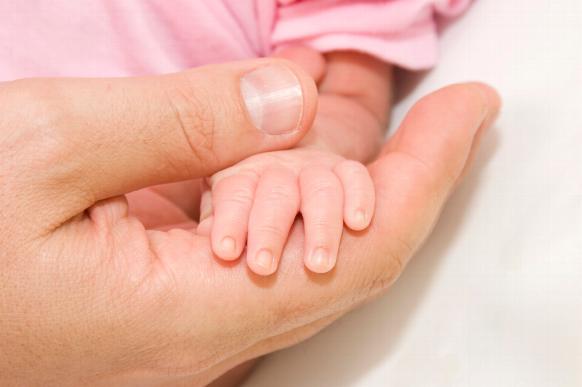 Leading National Doctors Groups Back Clark Bill to Treat Drug-Dependent Babies
Washington, D.C. -- Congresswoman Katherine Clark's bill, the Coordinated Recovery Initiative for Babies (CRIB) Act, has garnered the support of national doctors groups advocating for the health and safety of children and mothers. The American Academy of Pediatrics (AAP), an organization representing 62,000 primary care pediatricians, has joined the American Congress of Obstetricians and Gynecologists (ACOG) in their support of Clark's bill to help diagnose and treat the surge of newborns addicted to opiates.
AAP President James M. Perrin thanked Clark for her "strong commitment to children's health and safety," and stated that the CRIB Act "recognizes the inadequacy of current research to inform a standardized treatment" of babies born addicted to opiates, a condition known as neonatal abstinence syndrome (NAS).
In a letter, Perrin emphasized:
"Clinical practices are not well standardized, and there are innumerable approaches to managing these infants. More data is needed to standardize best practices for identification, treatment, and follow-up… Thus, effective legislation is needed to encourage the development of an agenda to promote additional research and the future development of standardized best practices for treating NAS."
"The medical community is urging Congress to act to help thousands of newborns," said Clark. "With Massachusetts reporting NAS births at five times the national rate, we can't afford to ignore their plea. Our bill is a critical first step in helping hospitals across the country diagnose and treat newborns suffering from opiate withdrawal. I'm happy to partner with our care providers and my colleagues in the House to pass this important legislation."
The bipartisan CRIB Act directs the U.S. Department of Health and Human Services (HHS) to study the problem, identify and make available best practices for the diagnosis and treatment of NAS. HHS must also identify an appropriate health agency to coordinate the collection of public health data on NAS, and assist states in implementing public health data collection measures for state health care agencies.

In addition to bipartisan support from Members in the House, and the support of national groups, the Massachusetts Medical Society, an organization comprised of 24,0000 physicians and medical students, has endorsed the CRIB Act.
###