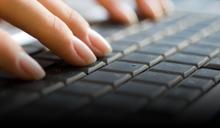 Clark, Brooks, Meehan push online safety roadmap, combat sextortion, internet threats, other online crimes
Washington, D.C. – Today, Congresswoman Katherine Clark (MA-5), Congresswoman Susan Brooks (IN-5), and Congressman Patrick Meehan (PA-7) introduced the bipartisan Online Safety Modernization Act. The legislation is a roadmap for Congress to address online safety and combat the rise in online crimes that disproportionately affect women and girls. Victims have had their private addresses released by online mobs threatening rape and murder (doxxing), have had their private photos published without permission (non-consensual pornography), or used against them in exchange for sexual activity or money (sextortion), and have even been subjected to raids by armed SWAT teams responding to fake emergencies (swatting). As federal policies have failed to keep up with online abuses and local police face a lack of resources, victims often feel they have no choice but to take drastic action like fleeing their homes, spending enormous sums on protection, and leaving job opportunities. The Online Safety Modernization Act enacts penalties for sextortion, doxxing, non-consensual pornography, and swatting, and gives local and federal law enforcement resources to investigate and prosecute online crimes and severe online threats.
"Like every parent, I spend a lot of time thinking about my kids' safety, whether they're out with their friends or navigating their lives online," said Clark. "Unlike parents before us, today we have to worry about things like sextortion, revenge porn, online threats, and online predators. We need to make sure that our policies keep up with the realities of our connected world. The Online Safety Modernization Act ensures that our laws are updated to provide protections for the millions of Americans who are online right now, navigating their personal and professional lives."
"As our world grows increasingly more connected and mobile, sexual abuse, harassment, and extortion are also moving online, and unfortunately, our laws have failed to effectively protect victims of these crimes, leaving them feeling trapped, ashamed, and desperate," Brooks said. "The fact of the matter is, the laws governing sextortion, doxxing, and swatting were written when computers didn't fit in our pockets, phones were plugged into walls, and texting required a stamp. In order to punish and prosecute these predators to the fullest extent of the law, we must bring our laws into the age of smartphones and SnapChat. The Online Safety Modernization Act gives local and federal law enforcement officials, prosecutors, and victims the tools they need to go after these sexual predators and help victims seek justice."

"The growth of the internet and the proliferation of smart phones have meant that harassment and stalking increasingly takes place online, but our laws have been slow to keep pace with this new generation of predatory behavior," said Congressman Meehan. "Swatting, sextortion, and doxxing have real-world consequences and the perpetrators should be held accountable for their actions. This legislation empowers law enforcement to crack down on these activities, protects victims, and will ultimately make the internet a safer place to connect with the world around us."
The Online Safety Modernization Act (KEY HIGHLIGHTS):
prohibits use of a victim's sexually intimate visual depictions to extort or coerce
prohibits forcing victims to produce sexually intimate visual depictions
prohibits knowingly transmitting false information in an effort to cause an emergency law enforcement response
prohibits knowingly publishing a victim's personally identifiable information, including sexually intimate visual depictions, with the intent to harm
provides additional enforcement resources to the FBI and require the DOJ to designate Assistant U.S. Attorneys as responsible for prosecution
establish a grant program to train and equip state and local law enforcement, prosecutors, and judicial personnel on cybercrimes against individuals
establish a national resource center to provide information, training, and technical assistance to improve the capacity of individuals, organizations, and governments to address cybercrimes against individuals
The Online Safety Modernization Act is supported by Facebook, the National District Attorneys Association, the Federal Law Enforcement Officers Association, the Anti-Defamation League, the National Network to End Domestic Violence, the Cyber Civil Rights Initiative, Legal Momentum, Stop Online Violence Against Women, the National Council of Women's Organizations, the Women's Media Center, the FBI Agents Association, the National Coalition Against Domestic Violence, the Association of Prosecuting Attorneys, and the National Center for Missing and Exploited Children.

Full text of the Online Safety Modernization Act can be found here.
###