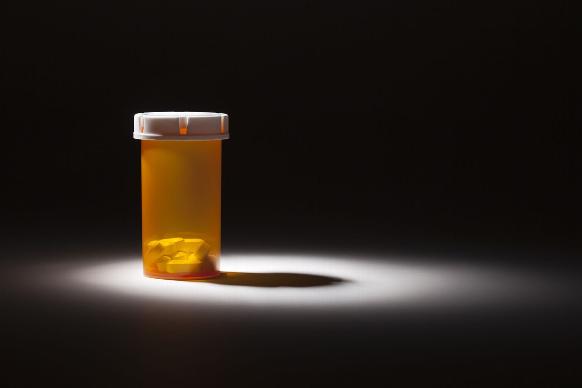 Clark pushes DEA to allow partial fill prescriptions to reduce fatal opioid overdoses
Washington, D.C. -- Congresswoman Katherine Clark is urging the U.S. Drug Enforcement Administration (DEA) to support policies aimed at reducing deadly surpluses of opioid medication. The DEA estimates that 6.5 million Americans abused prescription drugs in the past year, citing that a majority of abused drugs are obtained from friends and family, including from home medicine cabinets. Legislation introduced in the Massachusetts legislature would permit the partial filling of opioid prescriptions, however, current DEA regulations mostly prohibit partial filling.
Forty seven members of Congress have signed Clark's letter to DEA Administrator Chuck Rosenberg urging the DEA to update regulations that present barriers to states' proposals to allow partial filling.
"Millions of half-filled bottles of unused prescription drugs line our families' medicine cabinets, and too often, that is where opioid addiction begins," said Clark. "We're simply asking the DEA to ensure that federal policies do not present barriers in our effort to combat this deadly epidemic."
Clark's effort has been endorsed by the Massachusetts Medical Society and Society of Addiction Medicine.
"Massachusetts physicians congratulate and thank Congresswoman Clark for her efforts in reducing opioid abuse," said Henry Dorkin, M.D., vice president of the Massachusetts Medical Society. "The ability to partially fill opioid prescriptions presents a means to help reduce unused prescription drugs that too often sit in medicine cabinets ripe for misuse or diversion. Providing patients with the ability to elect to take home a portion of their opioid prescription, and to return for the remainder of the prescription if pain persists, is a thoughtful means by which to help reduce unused prescription drugs. This falls right in line with our recently issued guidelines for prescribers, which urges prescribing the smallest dose possible for the shortest time possible."
Clark partnered with Congressman Steve Stivers (R-OH) to secure bipartisan support for request to the DEA. Clark and Stivers previously partnered to introduce the Protecting Our Infants Act, legislation the U.S. House passed unanimously to help infants suffering from opioid exposure.
Full text of Clark's letter can be found here.
###