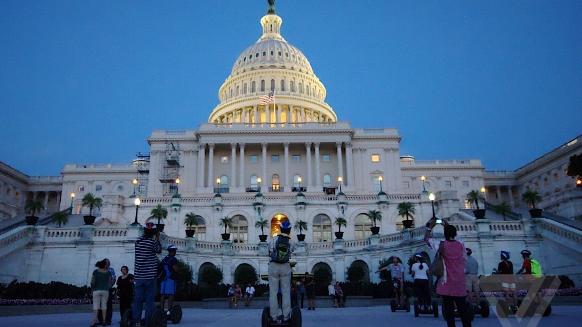 Clark's call for DOJ action on cyber threats against women receives House backing
Washington, D.C. – The U.S. House of Representatives has formally supported Congresswoman Katherine Clark's request to intensify investigation and prosecution of severe online threats against women. In appropriations instructions accompanying the House's Department of Justice (DOJ) funding bill, the DOJ is specifically instructed to "intensify its efforts to combat this destructive abuse," and to "increase investigations and prosecutions of these crimes."

"Too many women have had their lives upended by the severe threats and harassment they have received online, and they often feel they have nowhere to turn for help," said Clark. "These threats cause fear for personal safety, create a chilling effect on free speech, and have a negative economic impact for women conducting business online. That is why we're asking the Department of Justice to enforce laws that are already on the books, and make these cases a priority."
Following meetings with targets of online threats earlier this year, Clark petitioned the House to make enforcement of laws prohibiting such threats a greater priority for the Department of Justice. Although laws against violent online threats already exist, enforcement is drastically lagging. Of the estimated 2.5 million cases of cyberstalking that occurred in the U.S. between 2010 and 2013, federal prosecutors pursued only 10 cases. Citron, D. (2014). Hate crimes in cyberspace (p. 132)
At Clark's urging, the appropriations report outlines concerns and expectations for the Department of Justice. The instructions read:
Enforcement of Federal cyber-stalking and threat crimes.—The Committee is aware of concerns regarding increased instances of severe harassment, stalking, and threats transmitted in interstate commerce in violation of Federal law. These targeted attacks against Internet users, particularly women, have resulted in the release of personal information, forced individuals to flee their homes, has had a chilling effect on free expression, and are limiting access to economic opportunity. The Committee strongly urges the Department to intensify its efforts to combat this destructive abuse and expects to see increased investigations and prosecutions of these crimes.
According to a recent study by the Pew Research Center, 73 percent of adult internet users have witnessed online harassment, and 25 percent have seen someone threatened with physical violence. Another study by the University of Maryland reports that women receive sexually explicit or threatening messages 27 times more often than men.
###