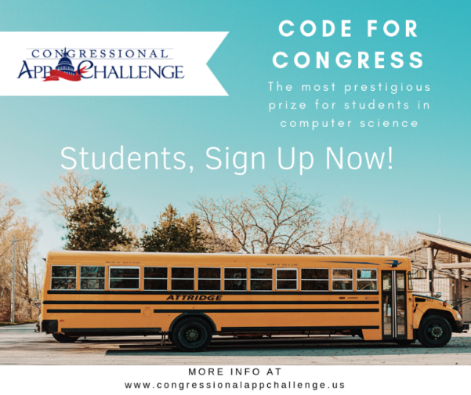 Your App Could be featured in the US Capitol Building and on the House of Representatives website!
Deadline - 12:00 pm EDT, Monday, November 1st, 2021
Every year, the Internet Education Foundation holds a competition to help inspire students to be involved in Science, Technology, Engineering, and Math, as well as recognize students who have been working hard within these fields. Winning students are invited to #HouseofCode Capitol Hill Reception in Washington, D.C. along with having their work featured in the US Capitol Building and on the House of Representatives website.
Students can register, submit entries, and find a complete set of rules at CongressionalAppChallenge.us.
Who can participate?
To be eligible to participate in the Congressional App Challenge, you must be a middle or high school student at the time of app submission.
Students may register as individuals or as teams of up to four. No more than four students are allowed to form a team.
Students may compete in the district they reside in or the district they attend school in.
If competing as a team, at least half of the teammates must be eligible to compete in the district in which they are participating in.
What can be made?
Students can use any programming language (example: C, C++, JavaScript, Python, Ruby, "block code," etc.)
Students can use any platform (PC, web, tablet, robot, mobile, etc.).
There are no limits on application theme or topic!
Examples of previous winners.

What is the timeline?
June - October: Students create and submit their apps
November 1st: Student applications close and judging period begins
December - January: Winners announced
Any questions?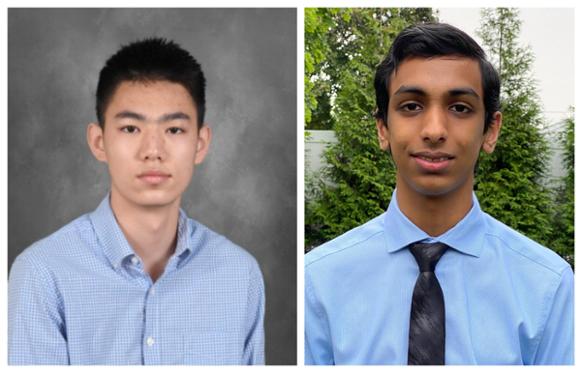 The 2020 App Challenge Winners, Anchi Xia (left) and Akul Kesarwani (right) from Lexington! Read more about their app, ReadFluid!
** The Challenge is subject to all applicable United States federal laws and regulations. Participation constitutes entrant's full and unconditional agreement to the Official Rules.