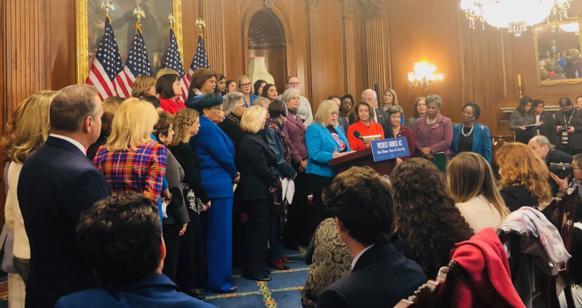 We need an economy that works for everyone, not just those at the top. We all benefit when we reward hard work, provide families with economic security, and make long-term investments in our workforce.
To achieve these goals, I have championed proposals like the Fair Minimum Wage Act, to raise the federal minimum wage, the Healthy Families Act, to guarantee paid sick leave, and the Paycheck Fairness Act, to ensure that workers get equal pay for equal work. I also believe it is critical that working families are able to access quality child care. That is why I introduced the 21st Century Child Care Investment Act, which will help families afford high-quality childcare through refundable tax credit programs. I have also worked closely with employers and unions to ensure that we continue to support the process of collective bargaining for better wages, conditions, and benefits, a vital part of the story of American labor.
As a member of the Appropriations Committee serving on the Subcommittee on Labor, Health and Human Services, Education, and Related Agencies, I work to ensure that our federal investments have a direct impact at home and on our economy, like by supporting job training initiatives, improving education, and funding research by the National Institutes of Health.
More on Jobs and the Economy