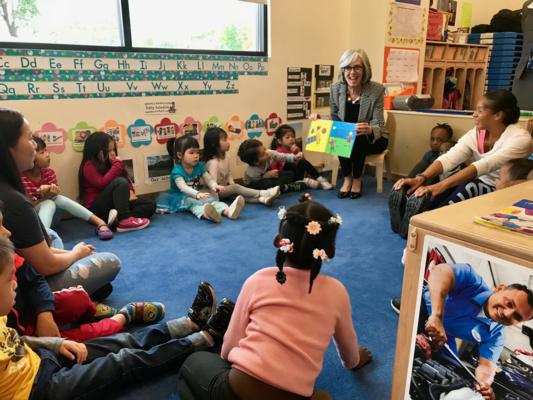 As a mother, community member, and public servant, I have always believed that public education is the bedrock of our democracy. In 2001, I served in my first-ever elected office as a member of the School Committee in my home town of Melrose. This position was one of the hardest I've ever had, but it gave me a profound understanding of the difficult, sometimes competing, decisions faced by policymakers, school administrators, teachers, and parents. I went on to serve as General Counsel for the Massachusetts Office of Child Care Services, and as a member of the Advisory Council for the Massachusetts Department of Early Education and Care. Each day spent in these positions helped me understand the importance of improving how we educate our nation's children.
As a member of Congress, I've worked to ensure our federal laws better reflect the input and needs of local communities. In 2015, I worked with my colleagues to revise the outdated law known as No Child Left Behind, replacing it with a new federal K-12 policy that provided much-needed flexibility to local educators. I also believe that investments in early education are critical to basic economic fairness in America. That is why I have helped lead the charge to protect and expand vital early education resources including the Child Care and Development Block Grant, IDEA Act Preschool grants, and Infants and Families grants.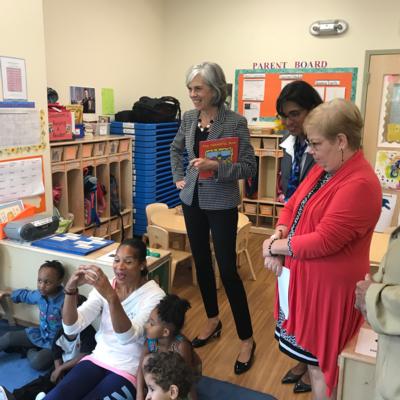 Sadly, under the leadership of Secretary Betsey DeVos, our nation's education policies are heading backward. She has reversed regulations meant to protect students from on-campus sexual assault, dismissed hundreds of civil rights complaints from students, and suggested that federal dollars should be spent on firearms instead of school supplies. These policies are an affront to her Department's mission to promote school safety and educational excellence for all students.
Instead, we must focus on policies that will put our students on a path toward sustained success by expanding early education, tackling college affordability, investing in career and technical education, and expanding access to mental health services.
Click here to learn more about my fight to expand access to child care.
More on Public Education
December
2019
October
2019
July
2019
June
2019
May
2019