Jobs and the Economy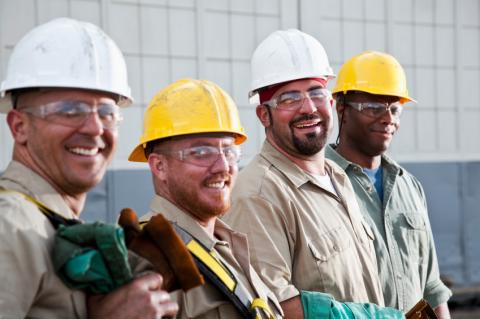 While our economy continues to recover from the Great Recession, millions of Americans still struggle to find work, put food on the table, or provide for their children's education. Unfortunately, much of the recent debate in Washington has focused on deep cuts that reduce the deficit at the expense of investments designed to generate economic opportunity for all. I am committed to ensuring that the recovery extends to every American. It is vital that no one is left behind because we all benefit when hard work is rewarded, economic security is provided, and long-term investments are made in our workforce.
I have made economic recovery one of my major priorities in Congress. I am proud to cosponsor legislation that invests in job creation and training including, among others, the Workforce Infrastructure for Skilled Employees Investment Act, the National Infrastructure Development Bank Act, and the Revitalize American Manufacturing and Innovation Act. By passing measures like these, Congress can help to develop a highly skilled workforce and encourage domestic job growth.
As we strive to expand economic opportunities we must also ensure that the jobs created provide real economic security. To help achieve this goal, I have championed efforts like the Fair Minimum Wage Act to raise the federal minimum wage to $10.10, the Healthy Families Act to require paid sick leave, and the Paycheck Fairness Act to ensure equal pay for equal work.
The economic crisis was a tremendous blow to working people, and while things have improved for some, many families across America continue to struggle. That is why we must maintain our commitment to critical social safety nets like long-term emergency unemployment compensation. I have cosponsored several pieces of legislation to extend these benefits and I have called upon Speaker Ryan to continue this critical lifeline for millions of job seekers.
The key to economic success is the investment we put into our children, our families, and our work force. Cutting critical investments in infrastructure development, scientific research, and education places the burden of deficit reduction on the backs of the middle class and our children. Instead of blindly cutting every program across the board, we should repeal sequestration and bring both parties together to make evidence-based spending cuts and maintain critical investments in our nation's future.

For more information concerning my work and views on jobs and the economy, please contact me.
I look forward to hearing from you.
Thank you.
More on Jobs and the Economy